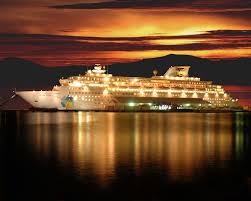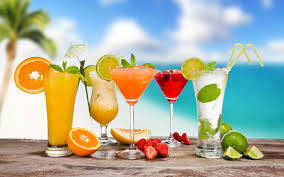 Who are we?

We are swingers who only organise things for fun. We are totally not for profit, and don't take any money off you. We have been in the scene since 2002, and running events on and off all that time.

In 2008, we ran a cruise and ended up with 35 couples attending.

In 2014 we went on a cruise, and were frustrated that there was no way to find out if anyone from the scene was on board.
What do we do?

So, this site is now dedicated to making cruising from Australia more fun for swingers.
We will arrange groups for any cruises we book for ourselves, and will play hosts on board.

If anyone else would like to host a group, we will be the central contact point to help you organise.

For anyone going on a cruise, we will run a central list so you can contact each other.
What don't we do?
We don't book out whole boats for swingers only cruises. There are a number of companies around the world that do that, but that is a much bigger (and more expensive) exercise. Unfortunately, the market in Australia does not appear large enough to support this type of event locally, but hopefully one day it will happen.

So how does it work?

Most importantly,
sign up for our newsletter
so we can let you know what is coming up.

If you are comfortable, we have created a facebook group to post anything to do with cruising. It is only open by invitation. but is visible to the general public. If you don't want your friends to know what you are up to, its best to create a couple profile to subscribe to lifestyle groups.

We will set up a secret facebook group for each cruise so that you can communicate with fellow cruisers without anyone else knowing you are in the group, or it even exists. Its safe to use this group with your personal facebook profile, and will allow you to get to know fellow cruisers before the trip.
Importantly, the cruise lines do not know anything about this. We will just be a number of people who happen to book for the same cruise. There will be no fanfare, special mentions in the Captain's speech, or private functions. Accordingly, we will be absolutely guided by the ships rules for behaviour and will have to be very discrete outside the privacy of our cabins. There is absolutely no nudity or public sex allowed on the boat in public areas.

If everyone brings a calm mature attitude, the other passengers will not even know we are there.

We will all meet at the same time and place before dinner each night to organise the evening. We'll let you know where before we sail.

We will have a host couple on board to introduce you to each other during the cruise. We have found that people on a normal cruise make lots of friends really easily, so people from our world will get to know each other really quickly.
How do you know who is part of our group while onboard?

While on the cruise, every passenger wears a lanyard around their neck that holds their on-board credit card (for buying drinks) and the card that opens their cabin door. We will supply a distinctive lanyard (but not one that screams "swingers" to the world - if you do not know about them, you would not even notice) to anyone who registers with us so we will recognise each other easily. If you see another couple with the same lanyard as yours, go and say hello - they are part of our group.

If you are sick of talking to strangers for a while, just take your lanyard off and use a standard one they sell on board.
How do we make money from this?
We don't.

When we run a cruise, we don't take any money off you. You can book where ever you like, for the best deal you can find.

Remember, we are doing this for fun, and not taking any money from you. Do not expect a personal tour guide at your beck and call, or a professional level of service. All we ask for is your thanks if you have a great time, and if you buy us a drink we won't complain ;)

If anyone else gets excited and hosts a cruise through this site, the rules will be the same.
What is our goal?
It would be great if there was half a dozen cruises a year to choose from where large groups traveled, as well as the ability to meet other swingers on whatever cruise you go on. We will probably run at least one cruise a year ourselves, but are happy for anyone else to volunteer to run one.

It is up to you whether we can achieve these things, so lets all get involved!